Hidden zip guided technology
Patented z-LOCK technology provides a fabric guide like no other. Concealed within the channels, z-LOCK fastens the fabric securely, creating a strong smooth and streamlined finish. Tightly integrated , our zip-guided system ensures there are no gaps between the fabric and the channels, while ensuring a movement that won't blow out in the wind. ZipScreen's z-LOCK, combined with the bottom sealing strip creates a total seal and a relaxing insect free environment.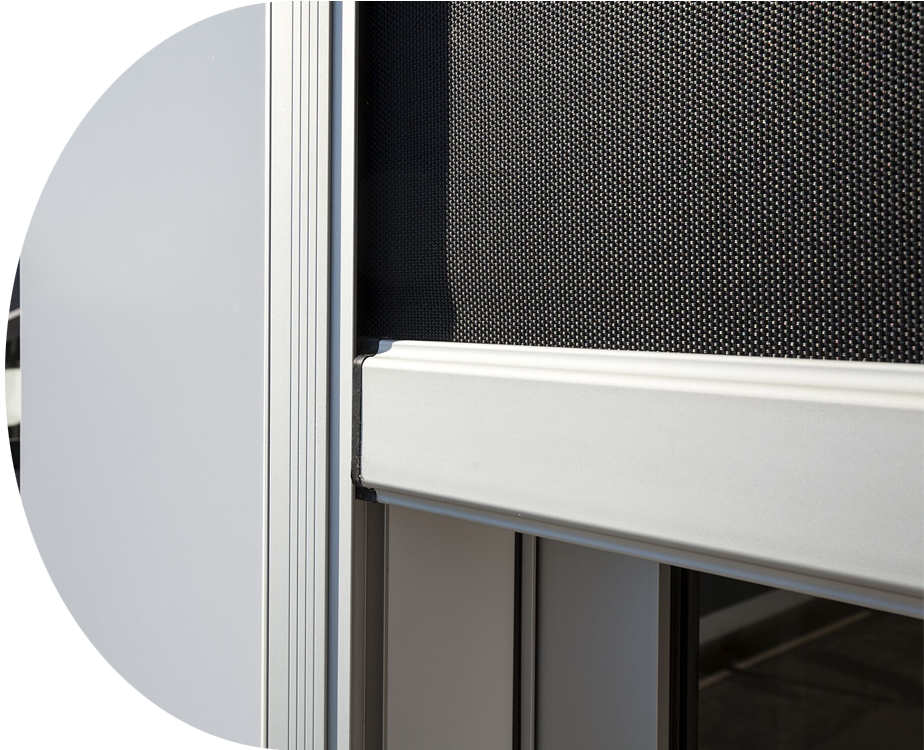 Ultra lock
Our patented, new Ultra-Lock boasts adaptive locking technology, which allows the shade position to be easily reset if simultaneous locking is interrupted by unexpected weather conditions or obstacles. A stronger heavy duty latching pin combined with a hidden integrated design ensures a reliable solution, which can be pre- assembled off-site, for a quick & easy installation.
Aluminium Head Box
ZipScreen's head box options are made from high-quality aluminium with a square slimline profile. Boasting a contemporary aesthetic, our head box's are available in fully or semi-enclosed designs and full or semi-fascia configurations. Our coastal approved headbox's are the perfect enhancement of your ZipScreen's look and feel.
Control
There are a range of options to control your ZipScreen outdoor shades. From conventional manual controls with a simple crank gear or spring solution to our premium motorised system.
Smart Phone Control
ZipScreen shades can be controlled directly from your smart phone using SOMFY or DOOYA motor. Both motor can connect with individual device hub and manage using the apps.
Voice Control
ZipScreen compatible with Amazon, Alexa and Google Home. Control your shades without even having to lift a finger, lower or raise them with a simple voice command instead.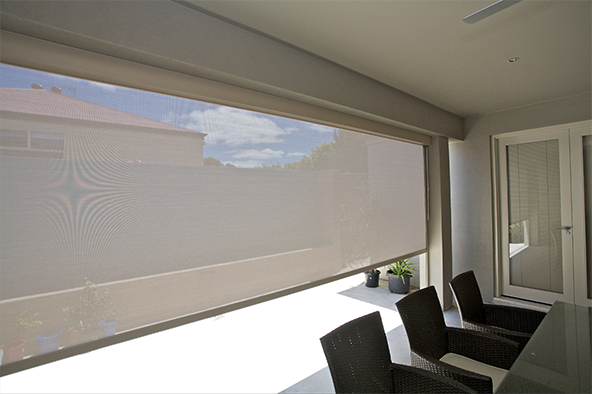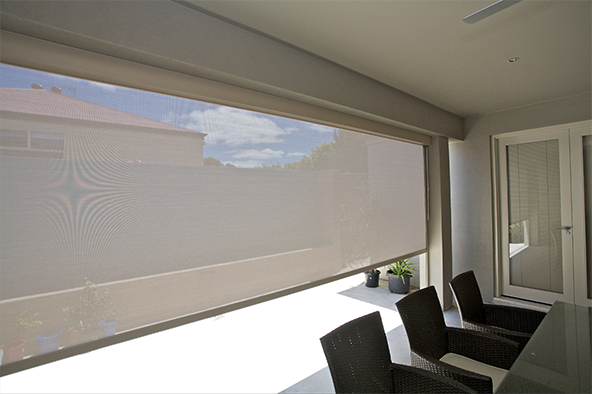 Experience the smart blinds today.